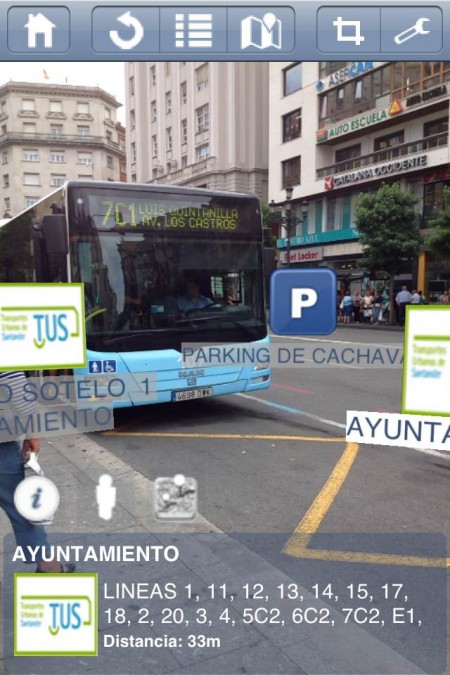 The Smart Santander App
Even with its economy in the throws of a massive reboot Spain's aspiration towards functional, not to mention livable, civic realms remains part of the European reality. Meanwhile, back on another continent, Detroit City expired in a dystopic, free-market parody called bankruptcy. The 20th C. hopes of that place died a long time ago when people there figured out they could not only work in town then drive home to the suburbs, but they could pay lower taxes out there too.
Who needs the urban mother ship when I've got my 1/4 acre of the Jeffersonian ideal? Let's ask Michigan state if their social fabric is better off as a result.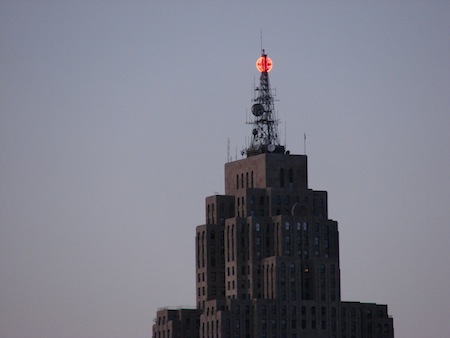 Detroit's historic, iconic skyline circa 2004
Back to Europe. Just how is Spain embracing 21st C urbanism anyway as it attempts to build a resilient economy? Experienced city builders know what kind of brilliant designing went on when that country re-imagined Barcelona for their Summer Olympics. Mega spectacles require proportionate civic investment after all. In today's Spain we only have to look at what's evolving in Santander to find some possible answers to the question of just how is the country preparing for an increasingly urban future.
They want their cities to be smart–of course, although we prefer the term MESH.
Here is how the city describes its smart initiative:
SmartSantander proposes a unique in the world city-scale experimental research facility in support of typical applications and services for a smart city. . . The project envisions the deployment of 20,000 sensors in Belgrade, Guildford, Lübeck and Santander (12,000), exploiting a large variety of technologies.
Civic leaders conceived of Santander as a test bed for an array of technologies, standards, and protocols that will some day work together to create more efficient, livable cities. By taking an open platform approach, the city is trading off a degree of instrumental predictability but gaining the opportunity to explore a range of smart city solutions most of which will ultimately prove dead ends.
Failing faster will put Santander–not to mention Spain–ahead of the intelligent city curve. By creating a number of design and technology solutions for future cities, Sanatander may just well prove that today's investments will someday make it the acknowledge smart city leader.