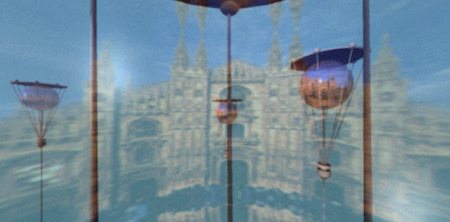 Virtual Metropolis still, by Robert Ouellette, 1996.
A frustrating truth faced by anyone researching the future of 21st Century cities is how slowly that future is being rolled out in spite of so many chronic urban ills.
Here in North America we are more-or-less paralyzed by a combination of aging demographics, the market influence of entrenched, carbon-based industries, and governments who instead of leading needed change are expert at "triangulating" their way to power. Meanwhile, our cities—growing at never before seen speeds—need attention if they are to succeed. Take a look at the MESH Cities Infographics issue #1, "Big Cities" for some insights into just how large cities will be by 2050.
We wrote about how President Obama's Inaugural Speech promised to deal with his country's failure to lead and innovate in the Clean Energy sector. While we wait for that policy change to kick in, the people here are beginning to think that the next big wave of responsive urban change will be consumer driven, at least initially.
Why is that? 21st Century citizens are empowered with communications and information-sharing technologies that are game changers. The first few generations of empowering technologies have brought us the iPhone and Android operating systems. Those technologies are spawning powerful design and collaboration tools unimagined by urban designers of previous generations. The early effects of that empowerment are playing out in communities everywhere.
But these are the early days of disruptive, MESH-driven change.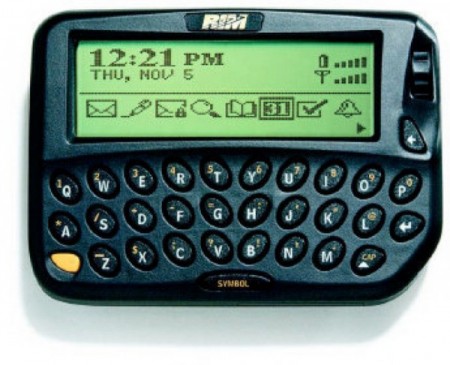 Smart Phone inventor Research in Motion (now just BlackBerry) launched the mobile, person-to-person communications industry. Its mass consumer focus changed industries and maybe even governments as tens of millions of BlackBerry users started BBMing in real time. Now they are inventing the future again.
With the release of their BB10 operating system the company is betting that we have reached a tipping point in the evolution of connectedness. People have just about burned through the novelty of these mobile devices. After all, you can only send so many tweets about what you're having for lunch before the world loses interest. Now its time to take on the big market opportunities. Blackberry thinks the future is the Internet of Things. And it is a huge consumer market.
Canada's communications giant Rogers Inc. has this to say about where they see the opportunities. The Globe and Mail writes:
Rogers Communications Inc. expects to double the revenue it earns from the blossoming market for "machine-to-machine" wireless connections over the next two years.
Chief executive officer Nadir Mohamed said that so-called M2M connections, which Rogers increasingly provides for a range of business machines including traffic lights, parking meters and automatic teller machines, would generate more than $100-million in revenue for the company by 2015.

. . .

In order to capture a bigger slice of the emerging M2M market, Rogers has established a Wireless Innovation Centre in Toronto. It also has plans to delve into cloud-based hosted data analytics (which allows businesses to do things like control costs in their supply chains and gather data to better understand customer purchasing behaviour), while also introducing professional and managed services.

Mr. Mohamed predicted the overall market revenue for what he termed the broader "M2M ecosystem" in Canada would hit $1-billion in the next three years.
At the heart of these market offerings is a communications platform that connects mobile devices with the world of other things. BlackBerry's QNX-based OS is embedded in:
Acura, AdTran, AECL, Audi, BMW, BTI Photonics, Caterpillar, Chrysler, Ciena, Cisco Systems, Daewoo, DragonWave, Emerson Process Management, Fortna, General Electric, GM OnStar, Hyundai, Infinera, Intalysis, JDSU WaveReady, Kieback & Peter, Land Rover, Novar/Honeywell, Porsche, Precitech, Renault, Samsung, Saab, Tridium, and the US Postal Service—just to name a few.
If designers and manufacturers begin to mash up this embedded technology with the power of consumer-driven mobile applications, soon we may have the empowering platforms needed to take on the future of cities. We can't wait.